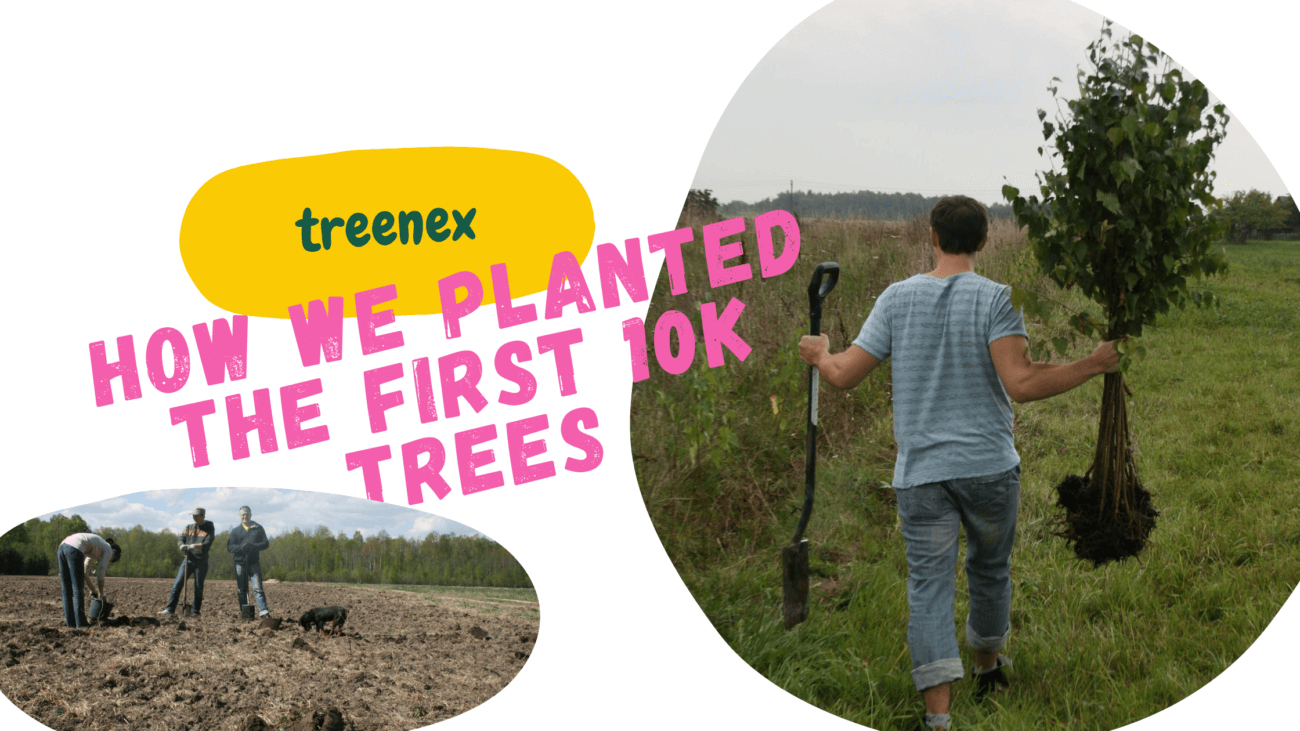 03.06.2021
How treenex planted first 10k trees in Europe
How the treenex was born?
The initial idea of treenex was born back in fall of 2007. It all started with the postcards – one sold card represented one tree planted . As a treenex co-founders, we were looking for the  opportunities to lead and develop green and environmental-friendly business. We wanted to achieve not only high level of emotional tree planting satisfaction, but also the best quality and eco-friendly product.
Using all natural and recycled paper, the great variety of postcards and heart-warming approach for the customers, treenex managed to introduce a gift for life and plant over 10.000 trees in Europe, Lithuania.
Treenex in dates
Fall, 2007: the extraordinary tree-planting project idea is born…
Fall, 2008: the first forest ("SOS" Forest) is planted after a year of creative planning;
Spring, 2009: Treenexers come up with the idea to offer unique greeting cards that plant trees;
November 13-15, 2009: treenex goes public for the first time by presenting its greeting cards and concepts at the Green Festival in San Francisco;
November 16, 2009: Treehugger writes an article about treenex (read the article);
December 5, 2009: the treenex project is introduced to a Japanese audience on greenz.jp (read the article);
April 17, 2010: annual spring planting. 10k seeding were planted in Lithuania
May 16-19, 2010: treenex participated in the National Stationery Show (NSS) in New York (booth No. 3256).
Future of treenex
We are entering a new era of treenex in 2021 by delivering unique opportunities for business to be involved in making the planet greener! Together with treenex, companies can plant trees in a transparent, easy and affordable way. Treenex will take care of the sustainable impact your company will make and make sure  business is presenting company values online in the most efficient way.
At treenex we are working with organisations around the world that are planting trees in the most rural areas of the world and helping companies to integrate the tree planting traditional in modern business. Our goal is to provide the tracking technology for each of the trees so business is able to find their planted forest easily and advice the companies how to integrate social responsibility in their business plan.
We are looking forward to plantint many together with you!
Co-founder Barbora